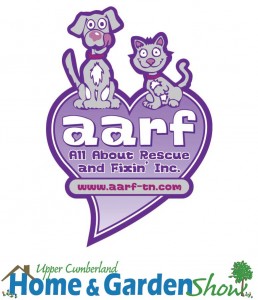 A.A.R.F. will have a table set up at the Cookeville Home and Garden Show March 5-6-7. We will have drawings for door prizes and you can sign up for our email newsletter! The show is Friday, March 5: 5 – 9pm, Saturday, March 6: 9am – 8pm and Sunday, March 7: noon – 4pm. Our table will be on the upper level near the entry.
For more information about the Cookeville Home and Garden show, visit the website at www.uchomeshow.com.
Of course, if you want to meet our pets for adoption, come by PETCO on Saturday; we will be there from noon til 6 p.m.