Who is A.A.R.F.?
A.A.R.F. (All About Rescue and Fixin' Inc.) is small group of volunteers with a passion for animals. We foster these animals in our homes until they find forever homes. We do not euthanize animals due to lack or space, or put time frames on any animal available for adoption, and we treat all illnesses that can be treated for any animal which enters our program. 
A.A.R.F. is operated out of our volunteers' homes. All animals are in "foster care" and are provided with food, water, shelter and love by their generous "foster parents" unless food donations are available.  To become an A.A.R.F. foster parent, the only true requirement is that you love animals as much as we do, and that you would treat your foster animals as if they were your own.
A.A.R.F. conducts Adoption Events in our area where the local public can view some of our wonderful animals available for adoption!  For those adopters who are not local to this region, we provide videos, photographs, and lots of chats with the animals' foster parents!  Out of State transportation is readily available.
Our Board of Directors and Volunteers
Jennifer Farley – Co-Founder, President/Treasurer – Director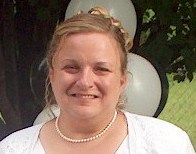 Jennifer has been involved with animal rescue since meeting Linda Randall in 2007. Jennifer has a Bachelors Degree in Business Administration – Accounting and Finance.  Jennifer manages the organization, in addition to fostering animals and conducting adoption events each Saturday.  Jennifer and her family have 8 dogs and 5 cats.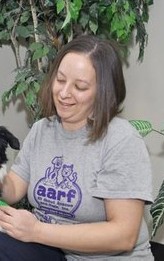 Ariel Marengo – Vice President – Coordinator
Ariel joined A.A.R.F. in 2009.  She has extensive dog training experience and has assisted the A.A.R.F. fosters in overcoming many issues that would have otherwise been a problem.  In addition to this, she has worked with a number of special needs dogs with behavioral issues and have transformed them into loveable, adoptable pets!  At the end of 2009, Ariel re-designed our website, and took over the full responsibility of marketing and promotion of our organization.  Ariel is a tremendous asset to our organization and we are blessed to have her with us.  She and her significant other have 2 dogs and 3 cats.
Barbara Brown – Crossville Canine Foster/Volunteer
Cheryl Ricard – Crossville Canine Foster
Megan Benson – Cookeville Canine Foster
Nancy and Denny Landis – Cookeville Canine Foster
Donna Shanahan – Cookeville Canine Foster
Roger Haggard – Cookeville Canine Foster
Lisa Jared – Cookeville Canine Foster
Mike Gomilla – Cookeville Canine Foster
Who We Are Not
We are not veterinarians – we always recommend taking your new animal to your own veterinarian following adoption.
We are not experts – We love animals and have a lot of experience with them…but have had no professional training.
We are not paid – therefore, we work too!  If we don't answer the phone or an email right away, be patient…we'll get back to you.
How is A.A.R.F. Funded?
Our program survives off of donations, as in most cases, the adoption fees do not cover the care that these animals receive.  We received our 501(c)(3) IRS determination letter in December 2008, which allows us the opportunity to apply for grants in an effort to help and save more animals in our community.